MERCEDES OF MERCEDESBBW.COM & MERCEDESBBWUNCUT.COM
46HH-38-66 Huge Breast, Soft Fat Ass & Big Sexy Legs all in a 5'1 package.
Cum inside and check out Thousands of Photos of Mercedes & her Sexy BBW friends. Mercedes is a multi dimensional Webmistress, and creator of Mercedesbbw.com and MercedesbbwUncut.com.
During her 25 year modeling career and pioneering for full figured acceptance, Mercedes has been on several TV programs and featured in many magazines, including being the first full figured model ever to appear in the main stream Hip-Hop Eye Candy magazine "Straight Stuntin".. A very large step for plus size acceptance with our main stream magazine viewers. (Much Love to N.Y's Hottest D.J, Kay Slay) for making me his magazines first full figured woman.
And it doesn't stop there, Mercedes has added Music to her resume. She has released 2 Albums and does not plan to stop at 2. Mercedes will not rest until society accepts that full figured woman are just as beautiful as their thinner counterparts.
Come inside and experience all Mercedes & her sexy friends have to offer.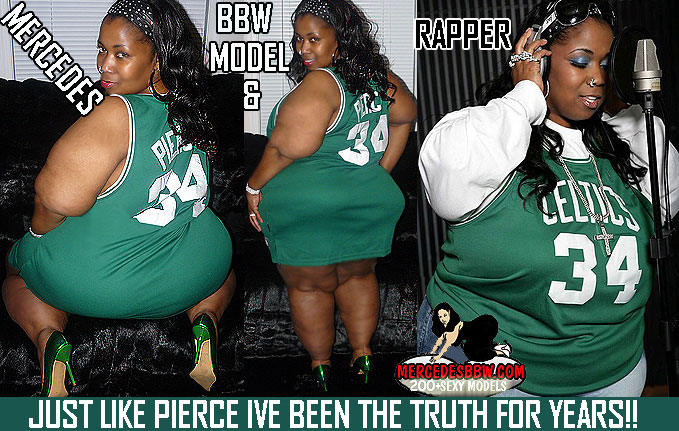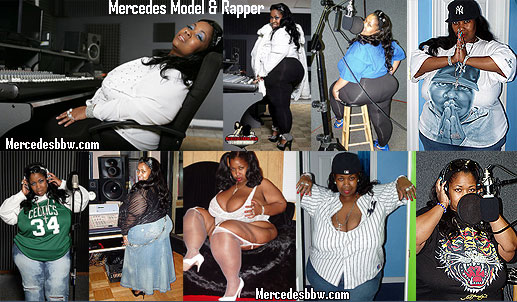 <-- You caught me, I could NOT fit my fat ass into those jeans!!

And that was a good thing!! It means my fat soft round ass needed a larger size. That's more Ass to show all of my admirers, and I hope you enjoyed the photos of me threw the years, showing the many different things that I do. But my ABSOLUTE FAVORITE is bringing to you The most beautiful BBW & SSBBWs in the world!! I've taken up enough of your time with my clothes on Lets go inside and see the ladies and watch me get naked!

Love Always, 25 year BBW size acceptance activist & counting

Mercedes, Mercedesbbw.com & MercedesbbwUncut.com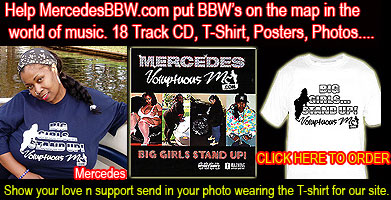 Many Hot New layouts & New videos. Watch her play with her sweet wet pussy until she has an explosive orgasm........ Why dont you cum with her??
CLICK HERE FOR MERCEDES VIDEOS

There are now over 200 Hot Videos in our video store
Cum on inside to see more in the members section.