Mercedes Biography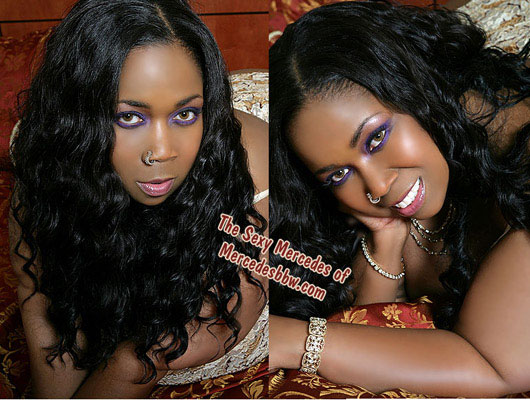 I was born September 2nd in West Germany , A military brat which enabled me to see the world and have a fine appreciation of ALL people .

I stand 5'1 … O.K. yes im real short : ) but don't count me out yet the rest of the package is real powerful . I carry most of my weight in my Huge Ass, and Sexy 46HH Breasts.

I have been seen in many magazines and have also done several talk shows showing my Sexy body .

Im a New York girl who loves the beach , pools, the tub : ) I love water, there's nothing more relaxing then being in the water watching my breasts float on top , or feeling the water between my legs .

I love all sports and get excited when my team scores .

But my favorite things to do is masturbate , I LOVE touching myself and sucking my own nipples, I LOVE putting anal toys in my tight asshole, taking a bigger toy every time! I love feeling it go so deep inside of me. I especially love to play with my clit while driving down the street , I cum soooo hard , and then I love to lick my fingers afterward Mmmmm .YOU CAN WATCH ME MASTURBATE IN MY MANY VIDEO'S........ I CUM SO HARD !!


My favorite position is from the side in a spoon so that my partner can play with my clit and squeeze my big nipples while deep up inside of my pussy . I also love giving and receiving oral sex , I love when a man releases his load on my face and breast so I can lick it up .

I also have a aggressive side when I like to take total control and sometimes force maybe needed and im not afraid to give pain , but I can also take a good spanking on my big ass.

The kind of man I date has to be honest and loyal a man who thinks with his heart and his not afraid to show it . My favorite part of a man are his eyes any color , I feel eyes are enchanting and the right look can make me do anything .
When Mercedesbbw.com first started I was the only model on the website, now many years later there are over 200 sexy models for your viewing pleasure, as variety is the spice of life. My newest website MercedesbbwUncut.com is going to continue bringing you the same quality you have learned to expect from any Mercedes projects. I am a very lucky woman to be blessed with the privilege to work with so many beautiful woman.
It is also a blessing to have so many wonderful fans from all over the world. There are so many wonderful men and women who love our sexy BBW and SSBBW models, and we thank you very much for the love and support you show us.

I will let you in on a tiny bit of my personality you probably wouldn't have guessed. I have a lot of computer geek-ette in me....lol And I am never to far from a computer. And when traveling my laptop stays glued to me. How did we make it before the Internet? I cant imagine it ( Big Smile ) and I am also and a text message fanatic.. lol
I am very grateful for the internet though, because without it I would not have been fortunate enough to meet all of you wonderful people. Thank you so much for taking interest in me, Well that's enough about the inside of Mercedes lets go see the Outside : )

"Do you wanna Ride ? "

Love Always
Mercedes